GG+Fulotic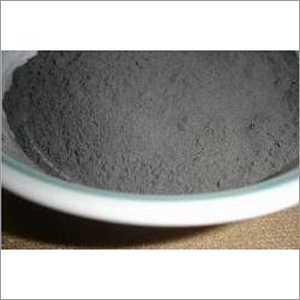 GG+Fulotic
GG+Fulotic

We are a well known exporter, manufacturer and supplier of GG Fulotic. Its usage helps in enhancing the quality of produced slab, bloom or billet and this is due to minimum conversion of slag loaded with alumina from ladle to tundish. This powder increases the service life of ladle and ensures zero blockage of oxide slag as we as EBT hole in the ladle, which required high utilization of de-oxiders. Moreover, our GG Fulotic is appreciated for various features like reliability, cost effectiveness and effectiveness.

Benefits of using GG Fulotic

Improves the yield rate of liquid steel: - After using 5kg/1mt GG+ Fulotic, The recovery rate of molten steel increases 0.2% to 0.6%. Based on the theoretical calculation and customers' feedback, the yield rate of liquid Metal is improved. So energy is conserved, cost of production is reduced, profit is improved.
Improves the cleanliness of liquid steel:- The main factor that affects the purity of manufactured steel lies in slag entering the tundish. The using of GG+ Fulotic
reduces the quantity of slag to a minimum, so the steel purity is improved and the requirement of clean steel is met.
Avoids clogging of nozzle:- Slag entering the tundish also attributes to the clogging of nozzle when the liquid steel is re-oxidized. The application of ladle slag detection system can reduce the happening of nozzle clogging.
Extended service life of tundish and enhancing the continuous casting rate: - Slag's entering the tundish erodes the tundish. The application of the system decreases the slag quantity, thus erosion in the tundish is
Contact Details
Guru Corporation
B-905 / B-906, Infinity Tower, Corporate Road, Prahlad Nagar, Ahmedabad - 380015, Gujarat, India
Phone : +917259511974
Mr. Ritesh Patel (Director)
Mobile : +917259511974
| | |
| --- | --- |
| | GURU CORPORATION All Rights Reserved. |